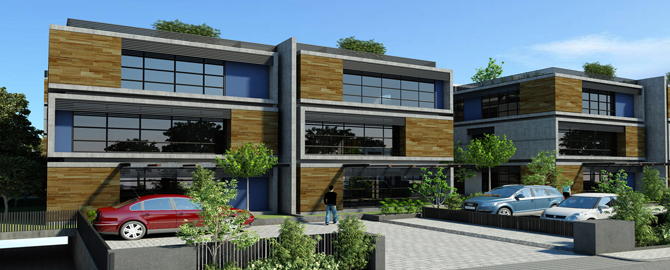 Today, Sunglow Colorants Corp is one of the leading companies in India for manufacturing and exporting quality pigments worldwide. Some of our quality pigments include Phthalocyanine Green & Blue, & Azo Pigments with CPC Blue. These products are well accepted and appreciated on a global scale. The company's plant is located at GIDC Ankleshwar and Panoli, which are well-known chemical and industrial hubs located in Gujarat, India.
Since the late nineties, Sunglow Colorants Corp manufactures Phthalocyanine Green, widely known as pigment Green – 7, Pigment Alpha Blue, Azo Pigments & Copper Phthalocyanine Blue (CPC Blue Crude). Our sole intention is to provide the best in quality to our esteemed clients.
To step into the 21st Century, we plan to manufacture a broad spectrum of all the organic pigments and to export our products to every corner of the world. With the latest plant & machinery, high-tech equipments, along with strict quality control and qualified staff, we at Sunglow Colorants Corp ensure top notch quality and professional management to serve our global clients at all times. As a progressive and well-meaning company, we promise a very a bright future and growth to our staff and management – always.
The Group Company was established in the year 1994, with a motto to fulfill commitments and keep our promise to our clients without compromising on quality. This is the reason why all our global clients have good faith and enjoy doing business with us day-after-day. As a company, we always believe in transparent dealings in all respects.
The company has achieved remarkable growth by manufacturing Phthalocyanine Green, popularly known as Pigment Green 7, Phthalocyanine Blue & Azo pigments. We thoroughly ensure that the concerned raw material is manufactured in our plant under a strictly controlled environment. This gives us the required consistency in our final products.
The company's plant occupies about a 20,000 Sq. meter area, providing the best environment to manufacture high-quality pigments. The annual capacity of our plant is about 3000 MT of Pigment Green 7, 2000 MT Pigment Blue, 5000 MT of CPC Blue & 1200 MT of Azo Pigments.
A scientific approach, continuous R & D and strict quality control are the prime factors that help us produce quality pigments of international standards. The unit has highly qualified technical directors holding doctorate degrees in Chemistry. We also have on board a qualified professional managing director, who constantly monitors work outputs to meet the required standards. Both the technical as well as the marketing groups are experts in their own fields and possess vast experience in production, research and marketing. Our products are widely used In Printing Inks, Paint / Coatings, as well as Plastic & Rubber Textile Industries.
Our Vision
To Become a Global Leader in the Pigments and Chemical Industry by providing the Best in Quality Products, Consistency and Excellent Service
At SunGlow our ethical means justify our noble ends. We seek professional excellence in all activities as our aim is to delight our customer with our human touch and professional service.
Our Mission
We will lead through Empowered Work Environment, Faster Decision making, Transparent and Ethical Way of Functioning, Business Integrity, Honoring Commitments, and seek Result Oriented, Effective and Innovative ways of meeting our commitments.
We shall strive to be a value based organization seeking professional excellence in all its products, processes and services and creating wealth to serve the society at large.
As an Associate Company of the Dhanlaxmi Group, we commit ourselves to revere the Environment, Health and Safety principles, uphold the dignity of human beings, nurture team spirit and foster leadership through empowerment.
Values
We value in being a caring member of a green and healthy society, an equal opportunity provider, being fair to society and deeply caring for our partners & customers.
Manufacturing
Sunglow Colorants Corp is a preferred supplier world-wide for Phthalocyanine, Azo, and Chrome Pigments. The company has a well-defined system for quality control & quality assurance, which enables it to ensure consistent quality in the products it supplies.
These systems include quality control checks at all stages of manufacture, change control system, periodic internal quality audits, timely calibrated equipment & methods, and continuous training & skill up gradation of all personnel. The plant can handle high pressure & high temperature reactions, and features the latest utility & waste handling systems.
"Mother Nature gives us a lot. Each and every color has its own importance on this planet. Come, let us make world a little more colorful."